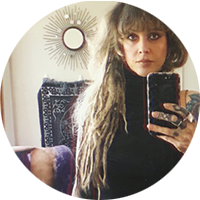 Came in for a walk in appointment with my boyfriend, they sketched out exactly what he wanted and printed mine right away. Both artists- Courtney and Josh- were fabulous and the tattoos came out phenomenal. Really reasonable prices and the tattoos were quick. The studio was insanely clean and we felt very comfortable getting our tattoos there. Absolutely would recommend!"
"It was a good time at the shop and working with their piercer was fantastic. She is very nice, energetic, and carries a great knowledge also around piercing care. She offers professional jewelry cleaning as well, I plan on making an appointment for a cleaning, and to work on where to place some new piercings. I originally came in for changing out posts to some new piercings and turned into a great experience overall."
"Went into the piercing very anxious, but Gina was so talkative and comforting that she made the entire experience very easy. The piercing was done quick and very professionally. Gina was amazing and I'll definitely be coming back."
We are always looking for talented Tattoo Artists or Piercers! If you're interested in a full-time position please contact us by sending an email to to TragicEmpireJobs@gmail.com, or call us at 518.426.TAT2 (8282) to set up an interview.
We would like to hear from experienced artists with portfolio work to share, and we are a no drama, drug free establishment!
We offer a great place to work, along with sign on bonuses and longevity bonuses!